Our Culture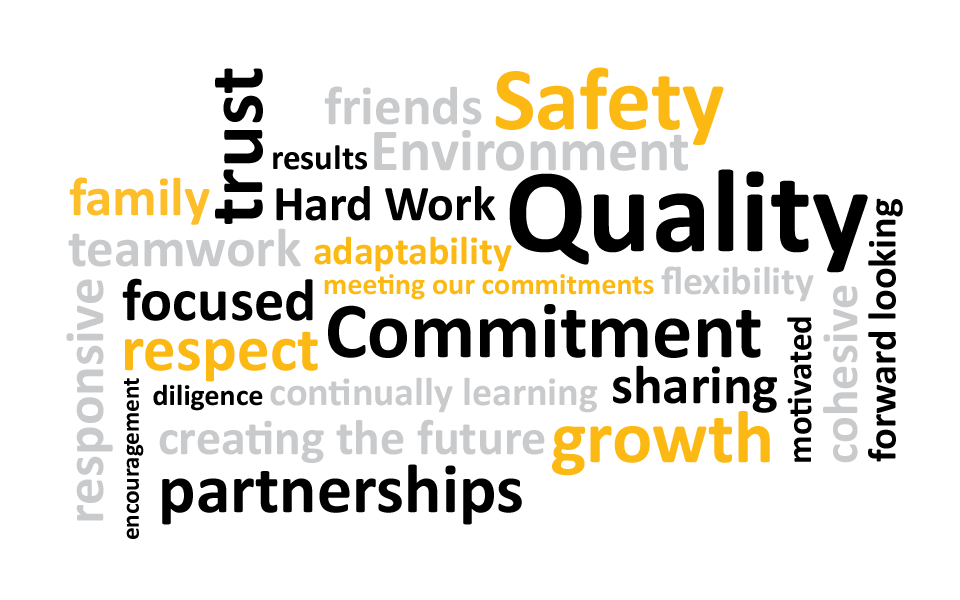 TEG Mission
Our customers, staff and local communities know TEG as the
Best engineering company for creating the future.
The success of a project is important to the future of our customer. All Staff have a very clear understanding of this. Training is focused on creating a spirit of partnership to ensure a positive result for the customer. The future of TEG is intertwined with the success of the customer. This culture of responsiveness and adaptability is ingrained in TEG culture.
The staff training provided by TEG guarantees the future employability of the individual. Staff are encouraged and required by the company to keep up to date with the latest technological advances.
It is important to be a good corporate citizen. TEG has a policy of providing significant financial support to local team based sporting organisations which encourage the participation of young people, who will become the adults of the future.
Our Values and Behaviours
At TEG we set high standards of performance and are guided by the following Values.
Our Behaviours demonstrate these values.
We believe that putting our values into practice creates long term benefits for TEG customers, employees, suppliers and the communities we serve.
TEG VALUE – SAFETY & ENVIRONMENT
We apply the highest standards to ensure the safety & health of our staff, our customers & the local communities in which we operate
OUR BEHAVIOURS
We recognise that everyone has a responsibility for safety.

Each individuals work practices will be carried out in a manner to prevent an accident occurring to the individual or to another person.

Where an unsafe condition exists, we stop the job.

We will protect our environment by reducing, reusing, recycling.
TEG VALUE – HARD WORK ETHIC
What we do is what matters, not what we say or think or plan.
OUR BEHAVIOURS
It is amazing what you can get done when you push yourself.

Hard work, smart work, frugality and diligence are our characteristics in TEG.
TEG VALUE – FLEXIBILITY/ADAPTABILITY
The historical & future growth of the company is based upon the high flexibility & adaptability of the TEG team
OUR BEHAVIOURS
We are responsive to our customer's requirements
We will continually learn from experience
Embrace new technology
We are good at dealing with new situations
TEG VALUE – MEETING OUR COMMITMENTS
We are only as good as the commitments we meet
OUR BEHAVIOURS
Commitments are meaningless unless we deliver on them–they become meaningless words, reducing our credibility and our trustworthiness
If you don't meet the commitments you make to other people, why should they meet any of their commitments?
If you don't keep the commitments you make to yourself, then you will never be able to meet the commitments you make to others.
TEG VALUE – TEAMWORK
TEAM = Together Everyone Achieves More
The best solutions come from working together with colleagues and customers. Effective teamwork requires relationships, respect & sharing.
OUR BEHAVIOURS
We are cohesive, motivated and forward looking
We tell the truth and trust each other.
Occasionally there will be constructive conflict
We are committed to the team
The team member is accountable and focused on the result
TEG VALUE – QUALITY
Our commitment to quality is the foundation of our company
OUR BEHAVIOURS
Each one of us is responsible for quality
We work hard to ensure good quality product and service to our own individual customers, both internal and external.